P.O.R.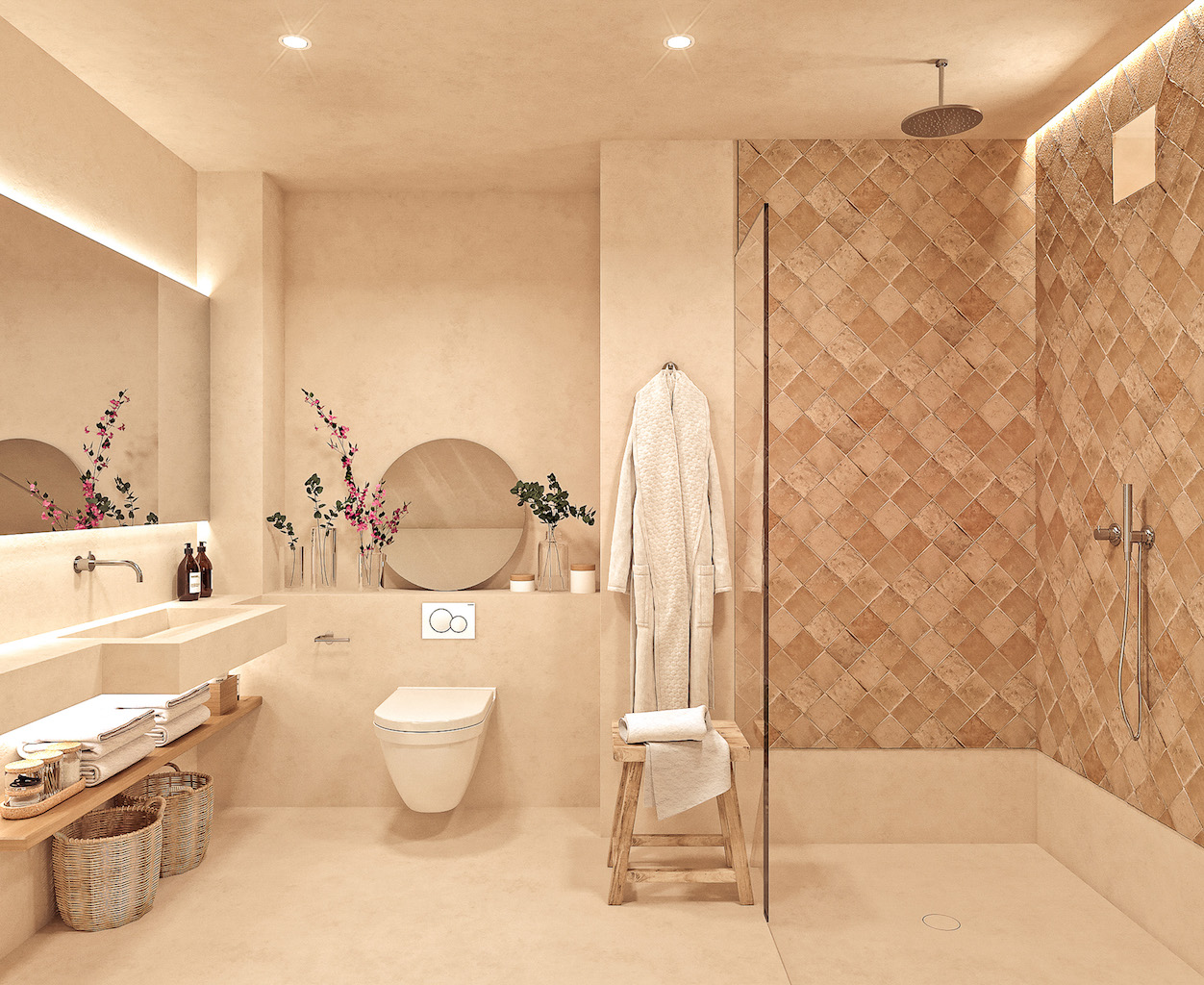 5958D – PALMA – EXQUISITE APARTMENTS IN A NEW CONSCIOUSLY DESIGNED PROJECT
Ref. 5958D
Stunning development in heritage style to compliment the essence of Santa Catalina. The façade is elegant & understated, echoing design details of the past.
The building features 8 apartments, 2 per floor. 
To build this exquisite new property, local workmanship, architectural design and planning throughout of which 85% of local, natural material, from up-cycled original wooden "Finca" doors to terracotta tiles, local light manufacturer for the led light system and hand blown glass: every detail has been carefully and lovingly chosen and handmade here in Mallorca.
Custom kitchens and bathrooms, aerothermal units for the A/C system, hot water and underfloor heating, Energy efficient insulation with climate control, water collection tanks ( in the building basement) to irrigate the citrus orchard on the roof terraces. Traditional Mares stone-clad plunge pool with Sukabumi emerald green self-cleansing tiles
Prices list:
0A – 290.000 Built 50.36 mq – 1 bedroom 1 bathroom 
0B – 600.000 Built 102.75 mq –  2 bedrooms 2 bathrooms 
1A – 505.000  Built 72.68 mq  – 2 bedrooms 2 bathrooms 
1B – 530.000  Built 90.52 mq – 2 bedrooms 2 bathrooms 
2A – 515.000 Built 73.85 mq – 2 bedrooms 2 bathrooms 
2B – 585.000  Built 89.90 mq – 2 bedrooms 2 bathrooms 
3A – 1.299.000  Built 77.54 mq – 2 bedrooms 2 bathrooms  
3B – 1.199.000  Built 90.77 mq – 2 bedrooms 2 bathrooms  
Please check floor plans below
Details
Property Type : Apartment